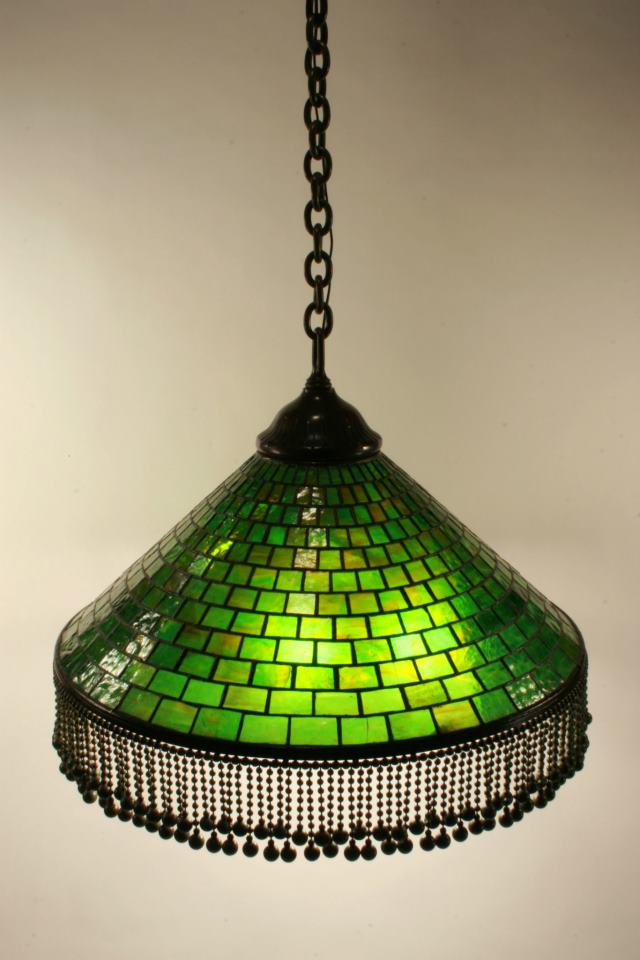 In addition to buying and selling fine antique Tiffany Studios lamps, Handel, Loetz and more, Lawrence J Zinzi Antiques Inc also offers customers full restoration services. We breathe new life into your priceless pieces by working on wiring, patination, plating and replacement part fabrications. From minor antique lamp repairs to your rare Handel, to antique lamp restoration in the Bronx, NY, all work is done in-house by our trained and talented individuals.
Perhaps one of your paintings has begun to fade or crack, we are here to restore your prized possession back to display-worthy quality. With an in-house painting restoration expert on staff, we are proud to offer art restoration services including the cleaning, repair of tears, cracks and holes, consolidation of lifting and flaking paint, replacement of missing paint, and re-stretching of canvases. Contact us with your fine work of art for a painting restoration consultation.
Restoration Services Explained
While the word "restoration" might seem taboo or harsh for a piece that's still in great condition, rest assured it's still something you'll need to invest in. Can you think of anything that's a hundred years old that doesn't require a little restoration? Likely not. Most antiques need minor work or repairs to keep them in proper condition. Often, a good cleaning and waxing is enough to do the job, however sometimes extensive repairs are needed, such as changing multiple pieces of glass in a leaded shade.
Don't think of art restoration as a negative. Instead, consider it as part of the upkeep process, so you can enjoy the beauty of your rare item for another hundred years to come.
Skilled Art Restoration Work
Don't just trust anyone with the restoration work of your high-end piece or antique lamp repair in New York. In fact, qualified individuals with experience are quite hard to find! That's why Lawrence J Zinzi Antiques Inc. keeps tenured experts on staff, to provide high-level restoration work that other antiques dealers simply can't provide.
We have many pieces presented to our gallery that have, unfortunately, been poorly restored. This frequently occurring problem was an additional reason we decided to offer our own in-house antique lamp restoration services, to help people protect their investments and preserve history. We follow specific criteria regarding restorations:
Quality
First and foremost, we bring items back to their original condition, without compromising quality. We believe if you look at a piece and are able to identify restoration work, it's not a satisfactory job.
Value
Secondly, work must be cost effective. Many people consider their antiques an investment. We want to protect that investment by insuring that the cost of restoration does not render the item a bad investment.
Privacy
Last, but certainly not least, is privacy. We know people are very private about what they own and how they invest their money. We do not discuss art restoration work that we have done. We do not take pictures of the work we do. When you become a client, we do not reveal information without your permission. Nothing in our restoration shop is seen by anyone other than the craftsman(men) doing the restoration!
Top-Tier Restoration Services
Over years of antique lamp restorations, we have built an extensive following of clientele—including some of the biggest galleries, auction houses and collectors. We want everyone, from the novice collector to the most prestigious of museums, to be comfortable and confident in our abilities. Contact us today at 718-798-0193 to experience our high-level workmanship with antique lamp repair and more for yourself.